At LaSalle Limo Corporate, we run our limousine service the same way any top organization does. We insist on a consistently sophisticated appearance and professional service at all times. If your company goes the extra mile to ensure an authentic first impression, you can count on us to extend that same strong impression to you and your prospective clients, business partners and executive staff. Working with Lasalle Limousine of Chicago, you can be certain that your passengers will transported in a safe and efficient manner. The will be transported in shiny, immaculate and fully maintained vehicle. All of our professional chauffeurs are trained in etiquette, sharply uniformed and groomed to impress.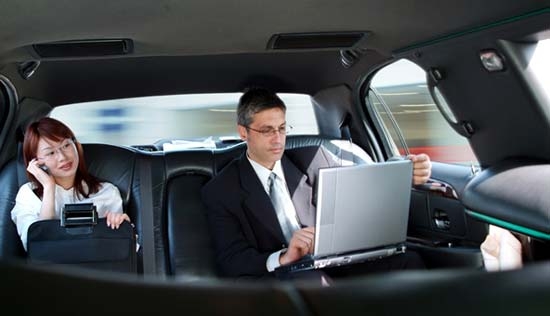 Lasalle limo feels immense pleasure to pick and drop corporates from and to various airports in style. Nothing completes an air trip without an exquisite limousine required for ground transportation. Make your corporate airport transfer worth remembering by choosing us as your travel partners.
Lasalle facilitates luggage assistance,reservation assistance,custom rides,chauffeur choice,vehicle choice options from a wide variety of transportation options and we promise to deliver it with full honesty and enthusiasm.
You have all the right to get what you desire from us. The power of transportation is such that it can ignite your mood or intensify the stress within you. Lasalle has kept every option open for its clients. We focus on "yes and" approach rather than "no but" approach.
We take an authorization for the full amount on the card to guarantee funds availability 72 hours prior to the scheduled ride, it may show as a "Pending" or "posted" if you check your credit card account statement online. The authorization amount may be higher than the expected charges in the event you decide to make additional stops or change your destination. We will then finalize the charges on your card after the trip has been completed. All receipts are sent by email.
We have a secure 128-bit SSL encrypted payment.
By submitting payment details you consent to the detection and storage of your IP address to help guard against credit card fraud.