Chicago
Private Events Services
Privacy is the demand of the business realm and to make sure your privacy is not hindered while traveling, LaSalle chauffeurs provide you with utmost privacy. Anything that you speak and share, remain inside the limousine. Corporate privacy events are a part of the business and providing top-notch privacy to it is a business ethic for Lasalle.
Booking a polished luxurious limousine for the corporate event shall add some extra points in your favour while sealing the deal.
Risking the business growth, secrecy, plans, and policies is dangerous when traveling with unprofessional service providers. Our values differentiate us from the crowd and the privacy of our customer should not be hindered is one of them.

Streamlined Account Management
Lasalle Limousine service isn't just about what happens on the road. A key part of our offering is our corporate account management.
Our executive car service packages are flexible and customizable. Tailored billing, reporting, and payment schedules make expense management simple. Corporate clients receive access to our all-in-one online dashboard, which keeps you constantly updated about reservations, orders, and spending. The dashboard lets you:
Make priority reservations 24 hours a day, 7 days a week, by email, phone, and online, including mobile
Create and save multiple favorite orders - down to the route and car type - for seamless booking
Book car services for yourself, other employees, or clients
Get help at any time of the day or night by calling account support.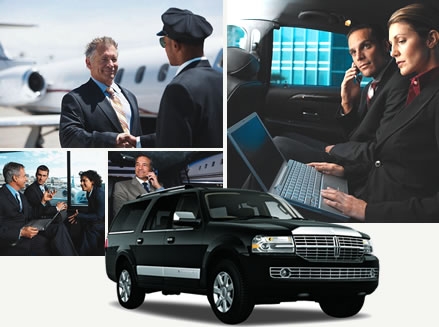 We take an authorization for the full amount on the card to guarantee funds availability 72 hours prior to the scheduled ride, it may show as a "Pending" or "posted" if you check your credit card account statement online. The authorization amount may be higher than the expected charges in the event you decide to make additional stops or change your destination. We will then finalize the charges on your card after the trip has been completed. All receipts are sent by email.
We have a secure 128-bit SSL encrypted payment.
By submitting payment details you consent to the detection and storage of your IP address to help guard against credit card fraud.