At LaSalle Limo Corporate, we run our limousine service the same way any top organization does. We insist on a consistently sophisticated appearance and professional service at all times. If your company goes the extra mile to ensure an authentic first impression, you can count on us to extend that same strong impression to you and your prospective clients, business partners and executive staff. Working with Lasalle Limousine of Chicago, you can be certain that your passengers will transported in a safe and efficient manner. The will be transported in shiny, immaculate and fully maintained vehicle. All of our professional chauffeurs are trained in etiquette, sharply uniformed and groomed to impress.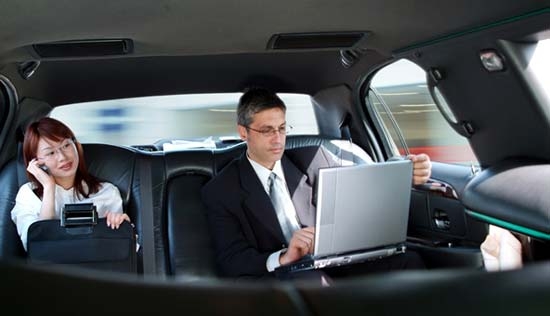 Every individual in a group has a different requirement but when it comes to corporate groups, the requirements differ in every certain way. Lasalle, as a travel service provider, cater every need of every individual traveling in as a corporate group. From comfort to safety nothing is compromised and sheer business experience is provided to every executive traveling as a group with us.
Our fleet has the most elegant vehicles to drive business groups from one place to another. From individuals to large corporate groups, Lasalle splendidly caters all requirements.
Unconditional service is what keeps us going at Lasalle! The ecstasy received by delivering joy to our clients in the form of transportation is incomparable to everything we achieve here.
Chicago is being the preferred choice of where cooperate events and conventions are held annually, we can coordinate any type of corporate event. We can provide transportation for your VIPs, Executives or Guests during conventions and trade shows. Corporate billing accounts welcome.
An important part of business is knowing that the impression that you make can mean a world of a difference. Your executive staff is here to impress existing clients and established future clients. When you and your company's reputation are on the line, having the best transportation is a priority. LaSalle Limo Corporate understands this, and wants to help you leave the most lasting impression possible. there are many business or corporate events, conventions, trade shows and tournaments held in this area. Make us your stylish, prompt and reliable transportation. Our versatile fleet of black Cadillac SUVs, Sedans, and Traditional Limousines will empower positive impressions with everyone. From interviewees to board of director meetings, our spectacular top of line customer service will keep you coming back year after year.